Tipping Rotary Press
Because chip size can be adjusted on-site, chipped wood can be more efficiently transported and processed.
For inquiries
Sec. 2, Industrial Plant Dept., West Japan Sales Division
Resource recycling vehicles
Fuji Car's resource recycling vehicle, mounted with a wood chipper, is a great contribution to efforts to recycle pruning waste in urban and rural areas. Since no other equipment needs to be towed, the vehicle can access the narrow mountain roads that conventional garbage trucks cannot, as well as travel on busy roads with traffic in both directions.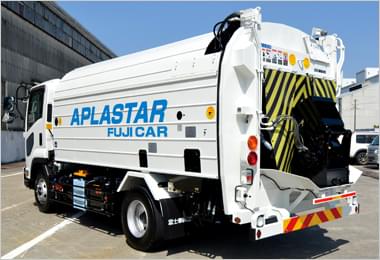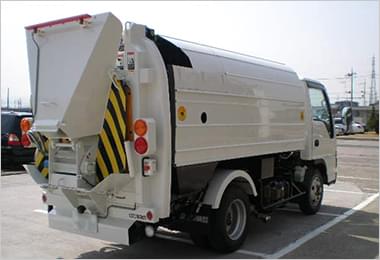 Uses
Resource recycling vehicle for garbage collection, forestry work and urban maintenance
Manufactured by