Hydraulic presses
Kawasaki Trading handles a wide range of hydraulic presses and provides ideas on how to build production lines.
We can also assist customers with maintenance and remodeling.
For inquiries
Hydraulic Press & Marine Machinery Sec, Precision Machinery Dept., East Japan Sales Division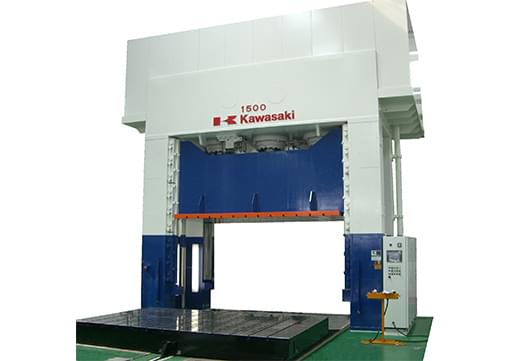 Drawing presses
These drawing presses can do it all from trial-pressing to mass-production.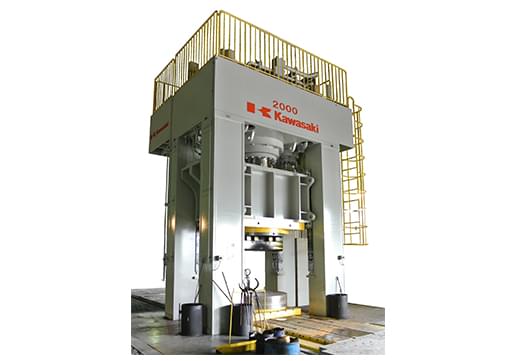 Forging presses
We can also propose heating ovens and conveyor systems to go with the forging presses you select.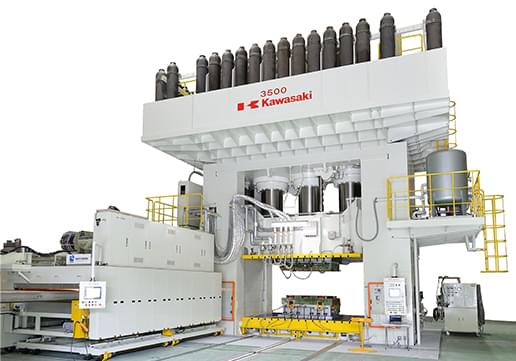 CFRP molding presses
We can show you high-speed presses and peripheral equipment for working with carbon fiber molds.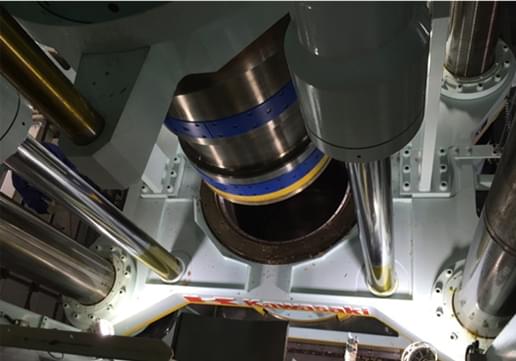 Wood chip dewatering presses
This type of hydraulic presses improves the combustion efficiency of biomass-fired power generation systems by dewatering the wood chips used as fuel.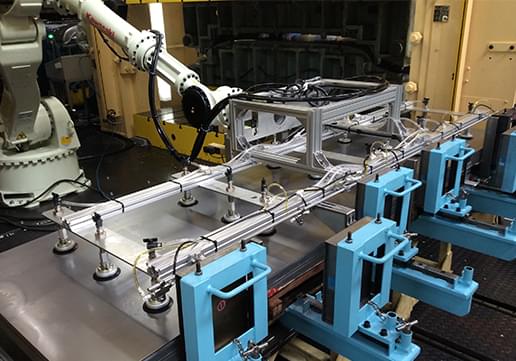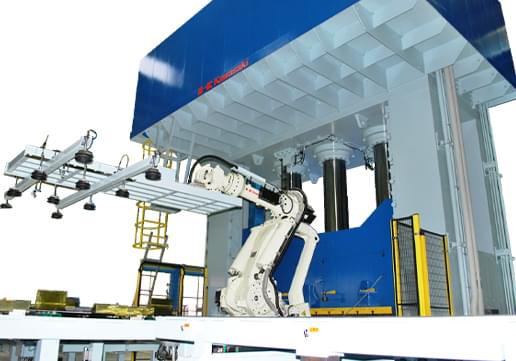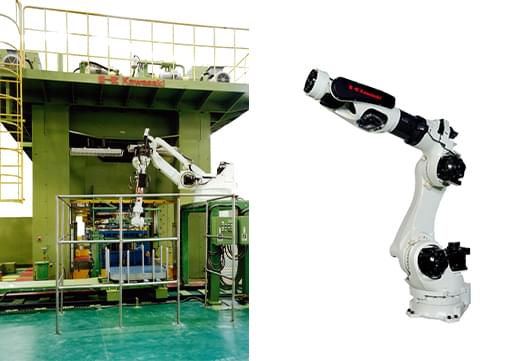 Press handling robots
Virtually any kind of handling systems can be built with Kawasaki robots doing the primary work. We will help you select robots and peripherals that best fit your purpose and place of installation from ceiling-suspended gate systems, traveling and stationary robots, and a host of other options.
Press peripherals
We can propose peripheral units, aftercare maintenance, and energy-saving and speed-enhancing retrofits for existing equipment.
Hydraulic units and pumps replacement and overhaul
We can remodel presses of other manufacture in Japan and abroad with new hydraulic units and pumps.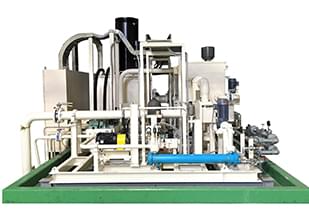 Replacement of floor-installed hydraulic units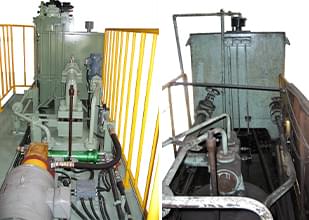 Replacement of deck-mounted hydraulic units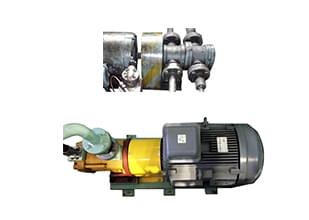 Replacement of fixed displacement pumps and motors
Remodeling of energy-saving, precision-enhancing and speed-enhancing
We propose energy-saving retrofits tailored to you, as well do high-speed, high-precision hydraulic systems for the latest molding technologies.
Retrofits of energy-saving hydraulic units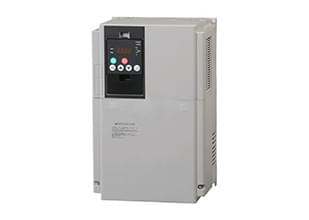 Inverter device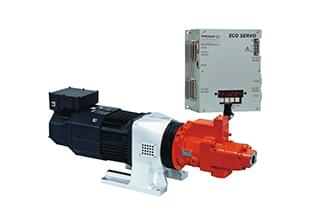 Electro-Hydraulic hybrid system (KAWASAKI ECO SERVO)
Example of energy-saving efficiency
Power consumption 20 – 50% reduced
Cooling water consumption 20 – 50% reduced
※Efficiency depends on your actual usage.
High-precision hydraulic servo circuit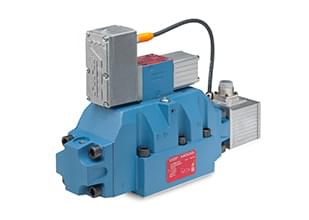 Servo valves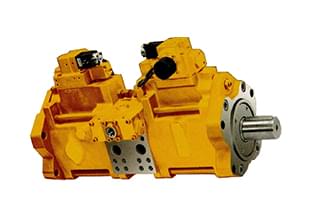 K3VG pumps
Replacement of sequencers, touch-screens and control panels
We can help you upgrade unserviceable or discontinued sequencers, touch screens and control panels to current models. We can refurbish presses of other manufacture located in Japan or abroad.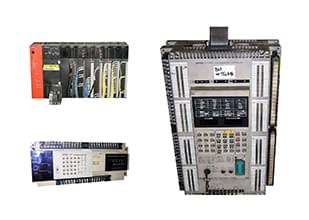 Discontinued sequencers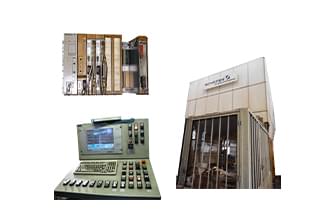 Foreign-made Presses and PLC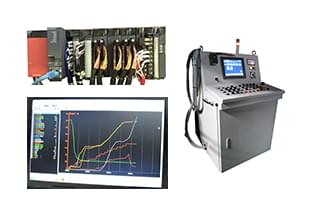 Japanese-made PLC