Hydraulic equipment
We work with Kawasaki Heavy Industries, a leading company in the field of hydraulics, to offer customers the best hydraulic systems for their needs whether press machines, steel mill lines, machine tools, construction machinery, what have you.
For inquiries
Precision Machinery Dept., West Japan Sales Division
TEL:+81-6-6360-3150・3152
Precision Machinery Dept., East Japan Sales Division
TEL:+81-3-6744-1005
Hydraulic equipment for industrial machinery
With over 100 years of history in the hydraulics business, Kawasaki Heavy Industries manufactures a wide range of hydraulic systems equipped with state-of-the-art control technology, which virtually ensures customers a perfect fit for their application. Within the Kawasaki Group, a corporate penchant for craftmanship that has been passed down over the decades and forward-looking technologies that evolve ahead of the times are bringing innovation to industrial machinery.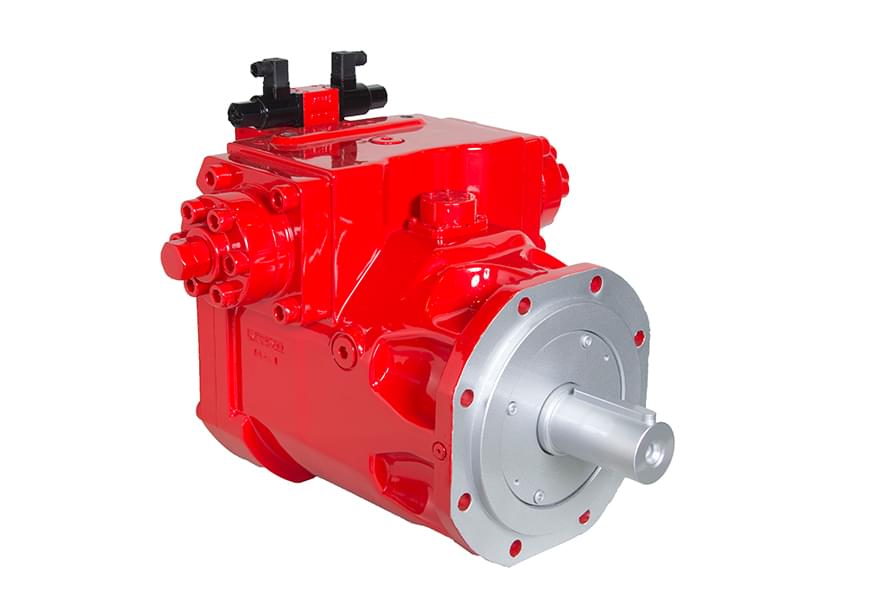 K7VG500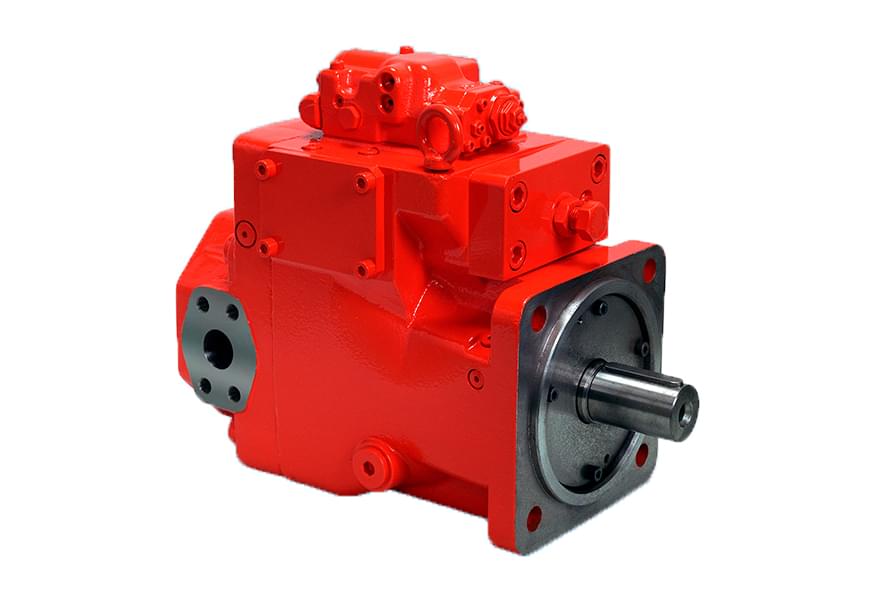 K7VG180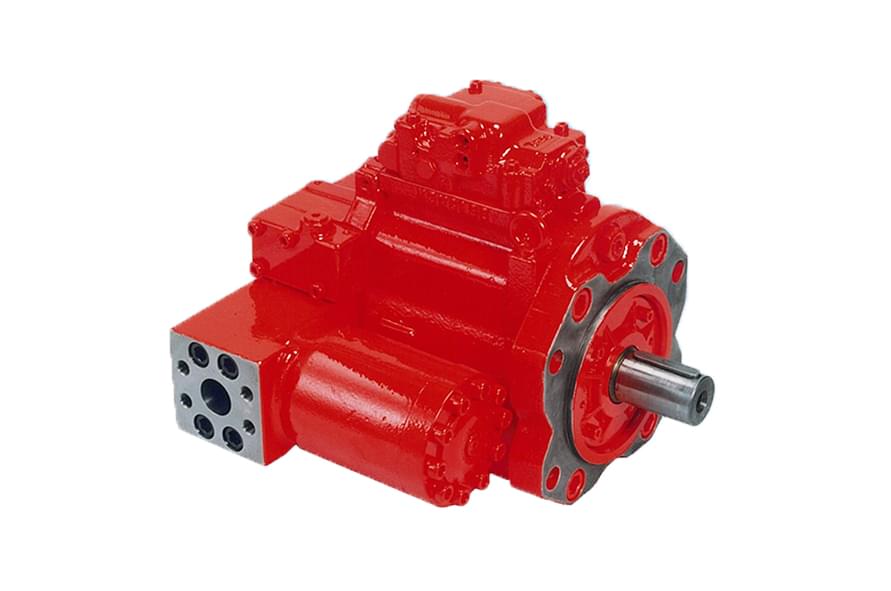 K3VG Series
The valves, pumps and other hydraulic equipment we handle are used in applications like those below.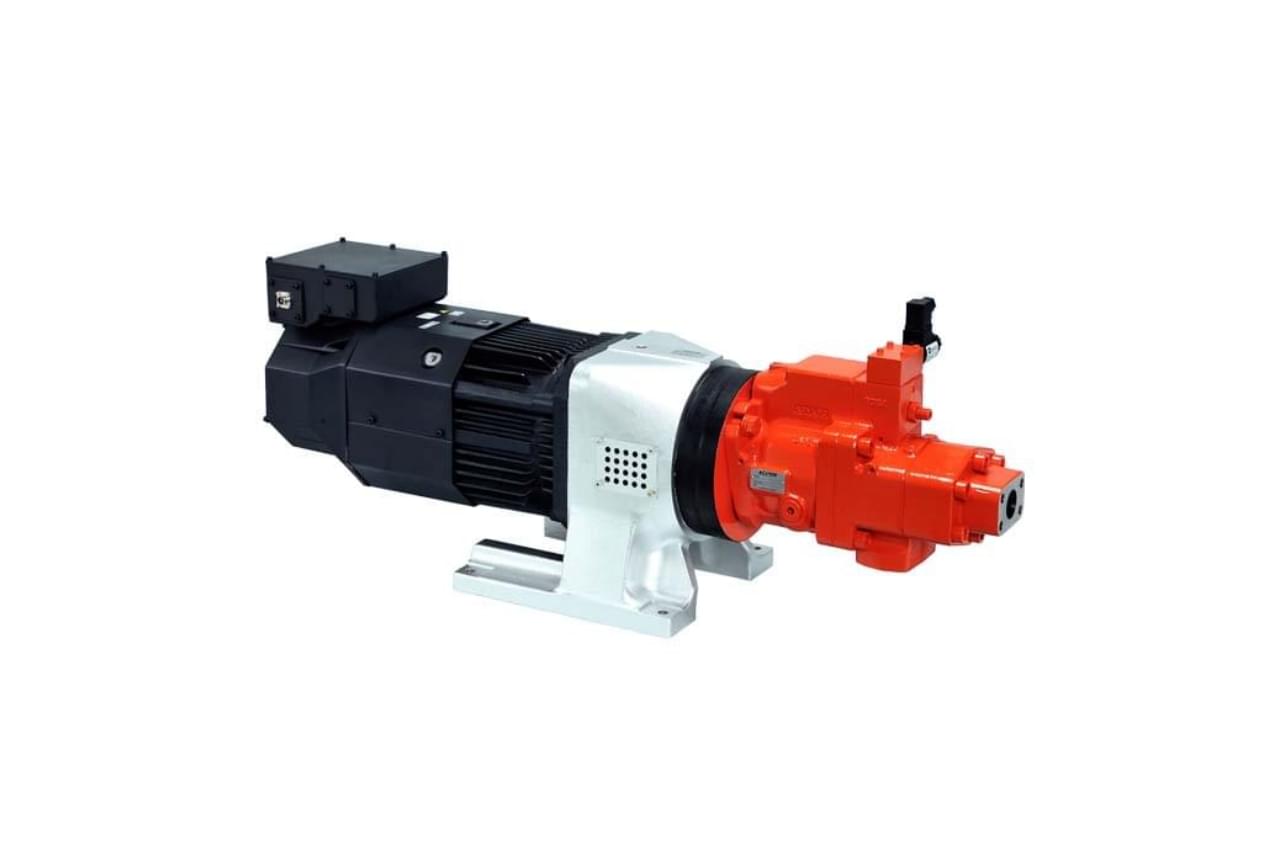 ECO SERVO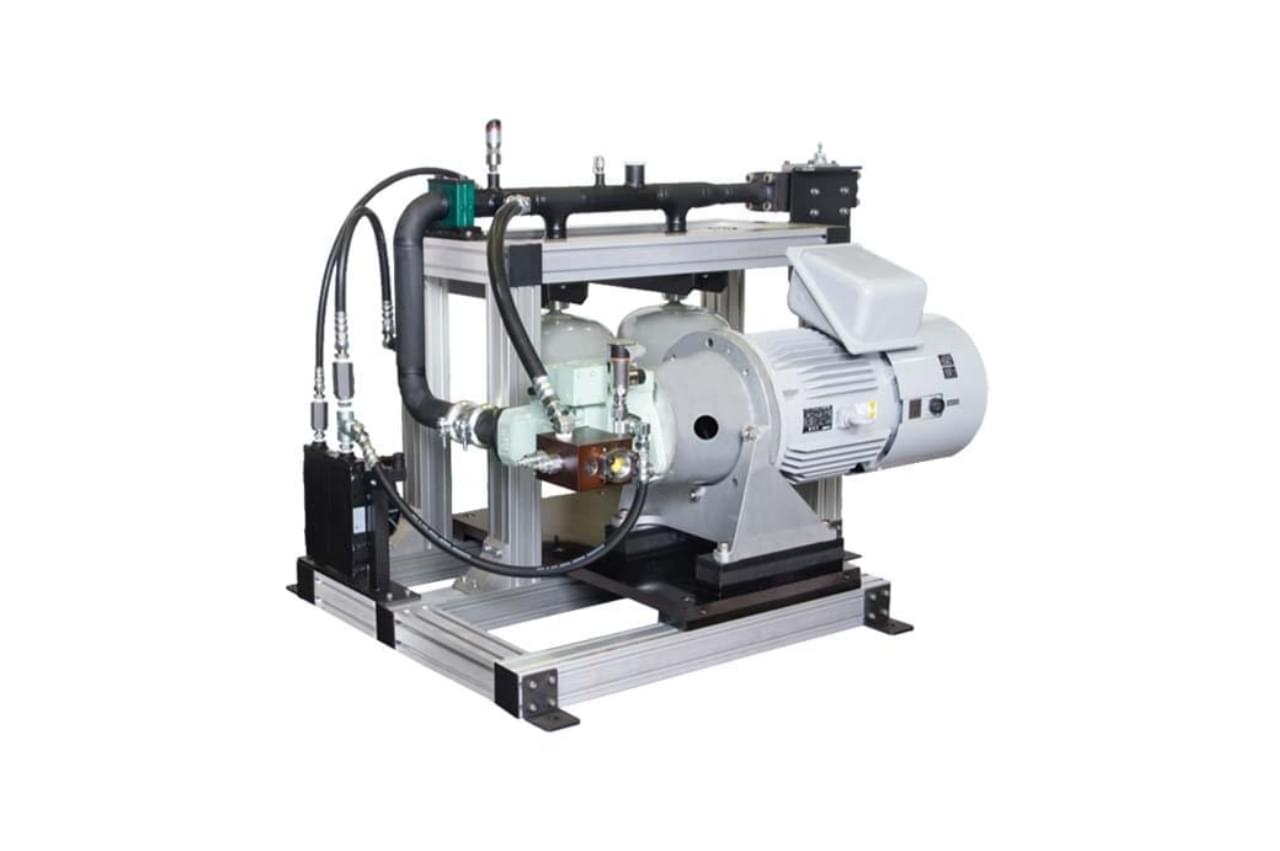 ECO SERVO Light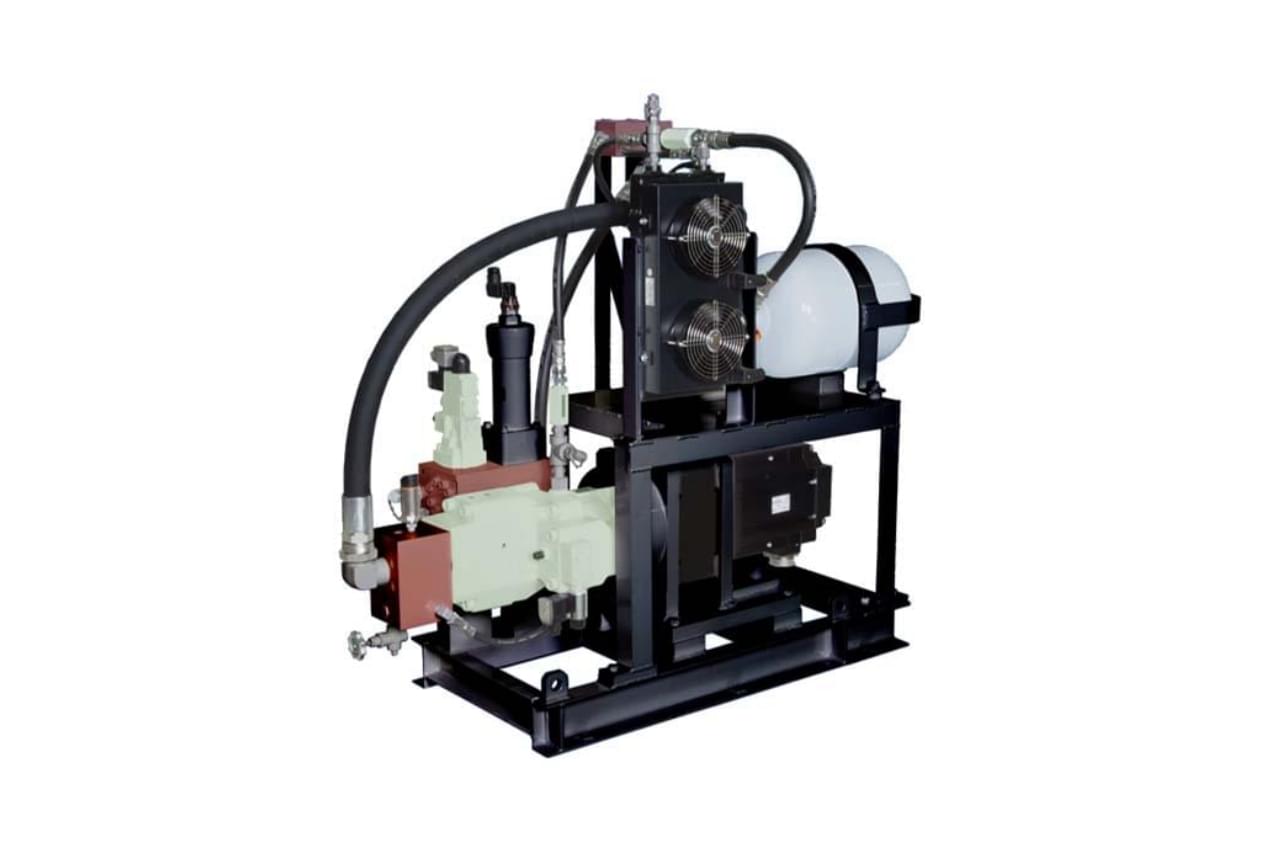 ECO SERVO Avant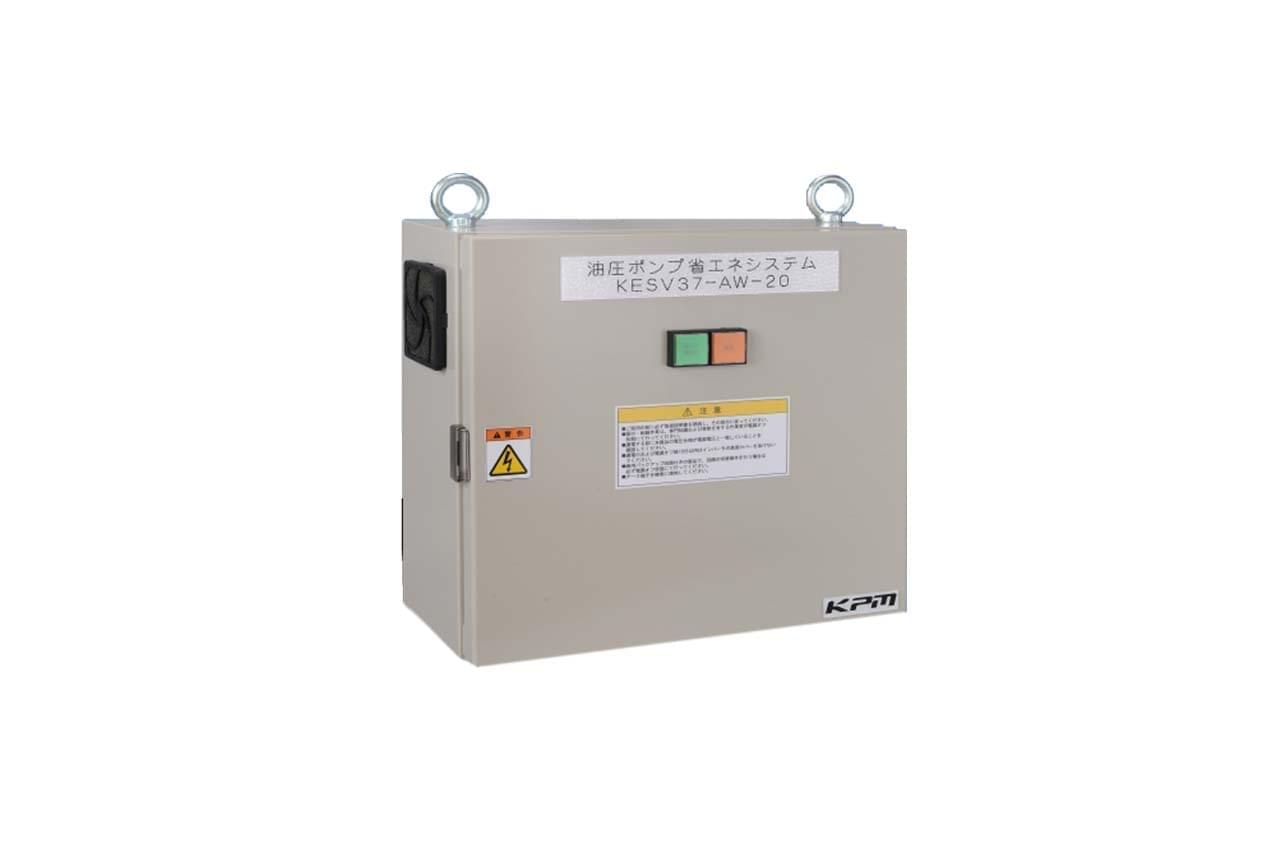 Kawasaki Inverter System "KISS"
Energy-saving, environmentally friendly hydraulic products
Kawasaki Heavy Industries' Eco Servo Series, which controls the rotation speed of hydraulic pumps by combining hydraulic pumps and motors, will contribute to a decarbonized society by achieving further energy savings and lower noise.
(Main Sales Industries)
Semiconductor industries, Electrical and electronics industries, automotive industries, Plastic molding industries, and any other industires.
For customers who wish to download the catalog
Please enter your information in the form that appears after clicking the download button.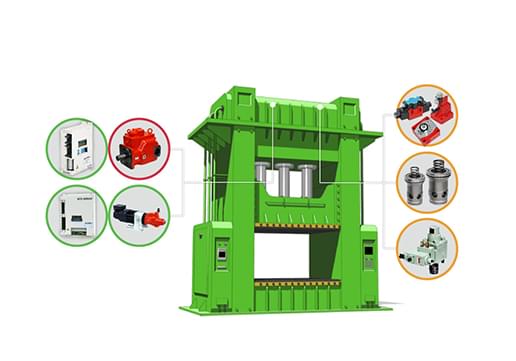 Hydraulic systems for presses
We have built an impressive track record delivering highly reliable hydraulic systems for heavy-duty presses that require both power and speed. Owing to exhaustive research into control, shock dampening, noise reduction and other technologies, the presses that employ the systems we handle ensure the high output, high capacity and silent running performance that customers seek.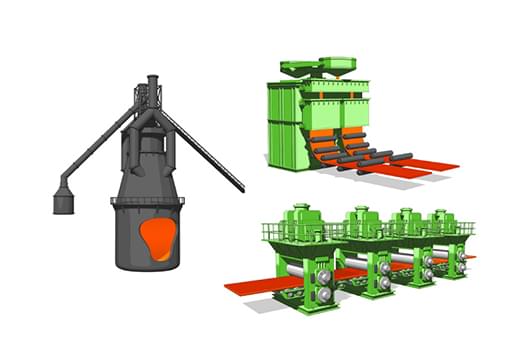 Hydraulic lines for forging and milling
The hydraulic lines we deliver for forging and milling applications incorporate electronic servo control technologies for dexterously managing pressure and flow. The improved reliability of the hydraulic equipment stabilizes operation, which translates into higher precision, less physical demand on operators and energy-savings.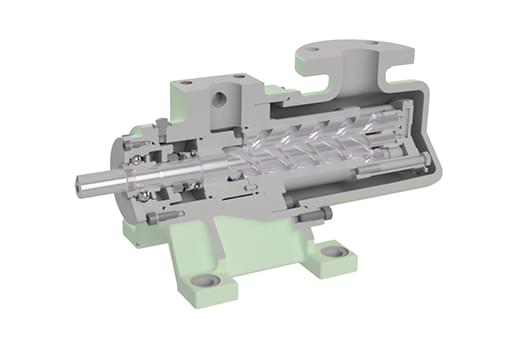 Screw pumps for fluid feeding
The screw pumps made by Kawasaki Heavy Industries greatly minimize the chances of sudden pressure changes, therefore they run quietly and allow hardly any pressure pulsating. Moreover, little force is exerted during rotor engagement, so there is less wear and tear, which means the pumps last longer.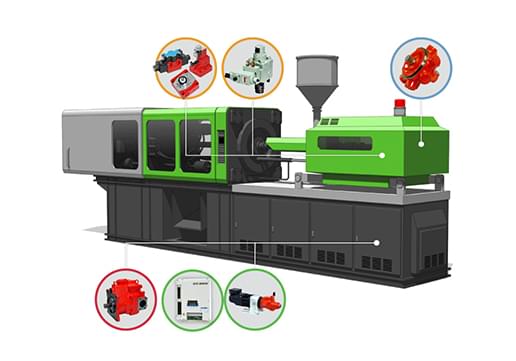 Hydraulic pumps for industrial machinery
A popular choice in many industrial fields, Kawasaki Heavy Industries' high-pressure, high-capacity hydraulic pumps use precision actuators to govern motor speed. This not only gives users articulate control over discharge rate but also reduces energy consumption and noise emissions.
Hydraulic equipment for construction machinery and industrial vehicles
Because of their powerful output and sound control, hydraulic units and components made by Kawasaki Heavy Industries are active all around the world.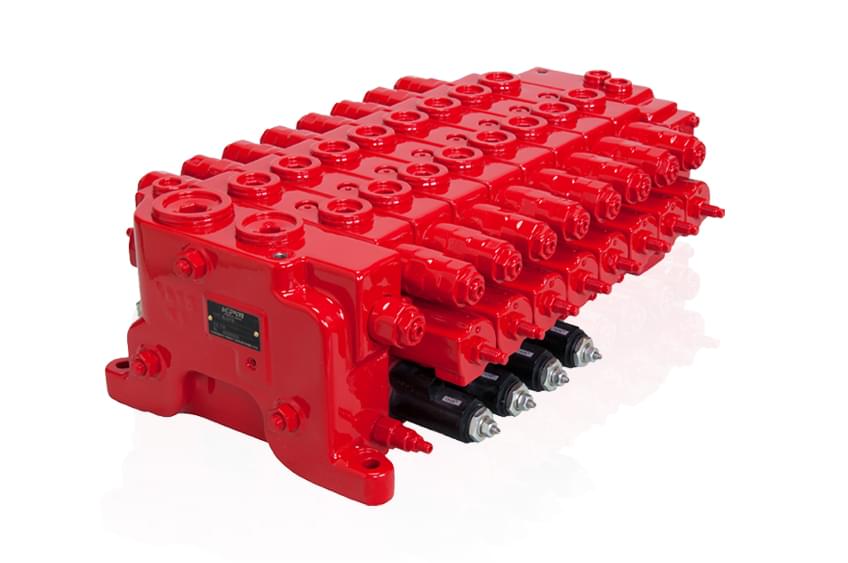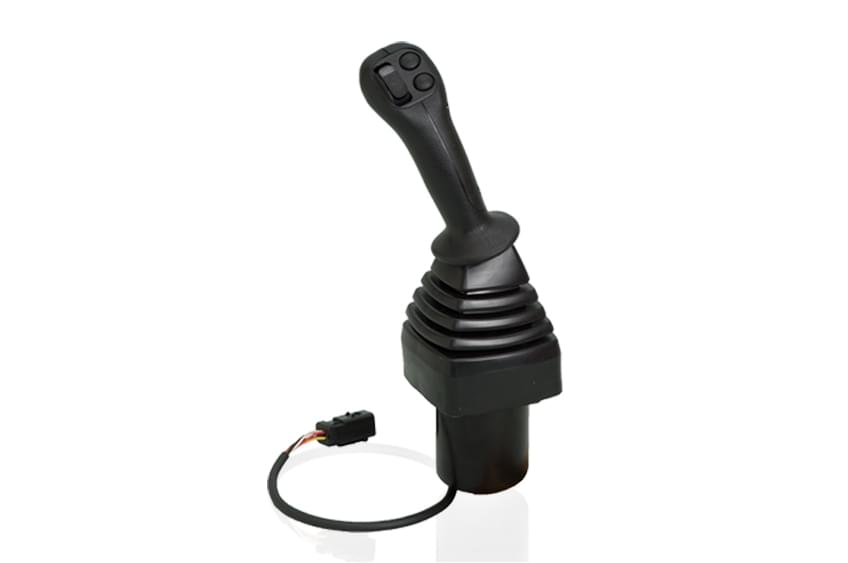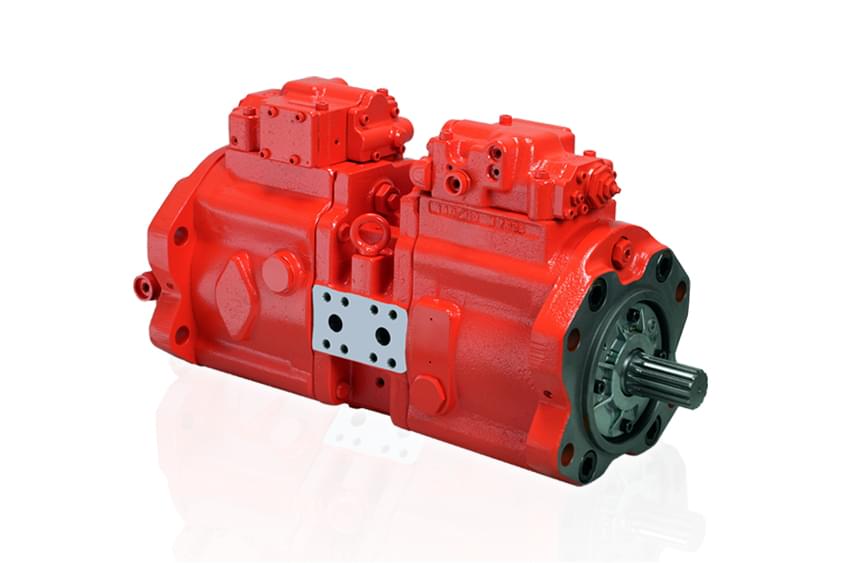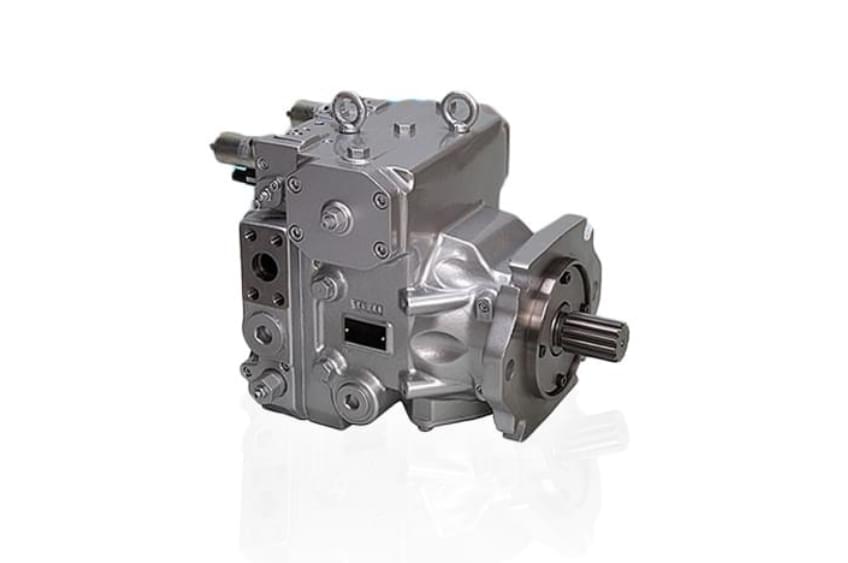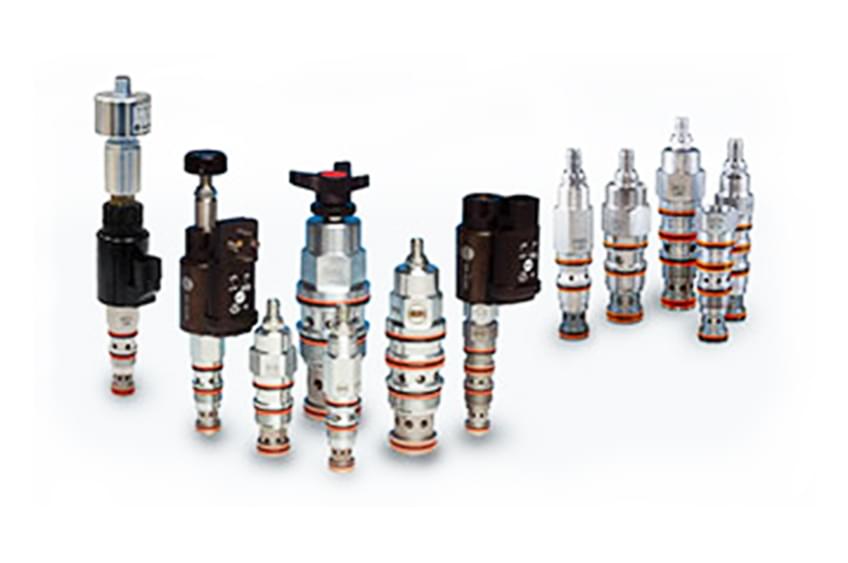 The valves, pumps and other hydraulic equipment Kawasaki Trading handles are used in industrial vehicles like those below.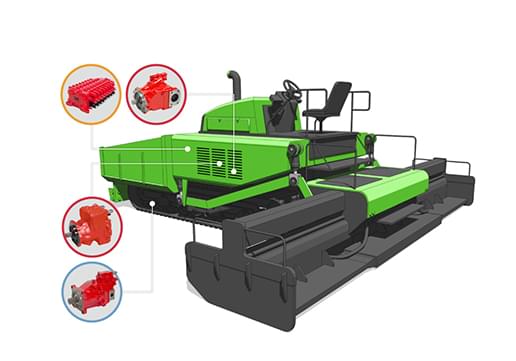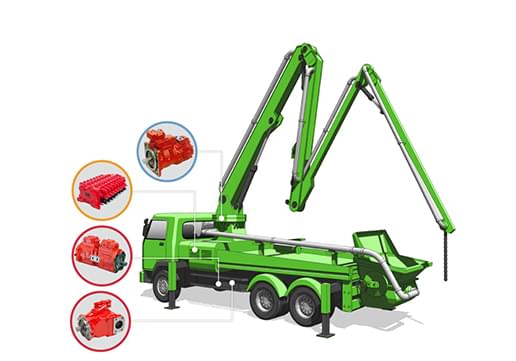 Hydraulic units for industrial vehicles
We have access to a wide range of vehicle-mounted hydraulic units like lightweight compact pumps (open circuit/closed circuit) , easy-to-control multi-way valves for parallel and synchronized operations, and cartridge valves designed to fit circuits of various configurations.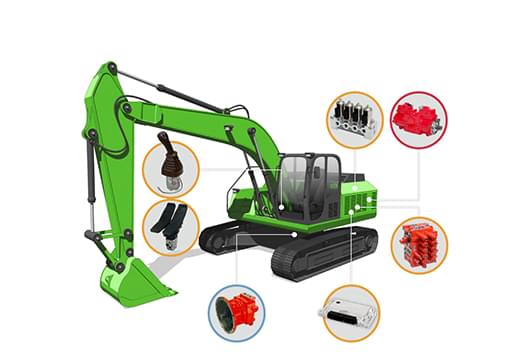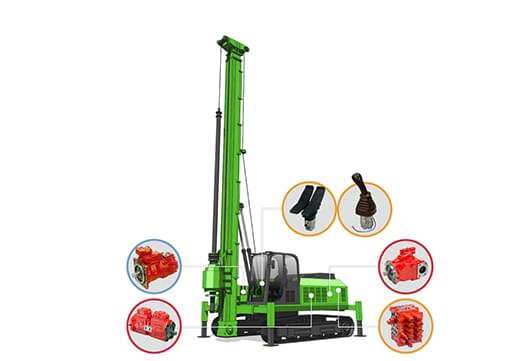 Hydraulic systems for construction machinery
Machinery used for construction and civil engineering work has gone high-tech because of new hydraulic systems, as pumps for providing power, motors for converting that force into work, and control valves and pilot valves for controlling these units are constantly being developed and manufactured.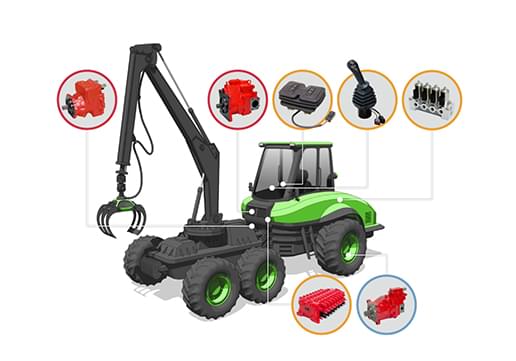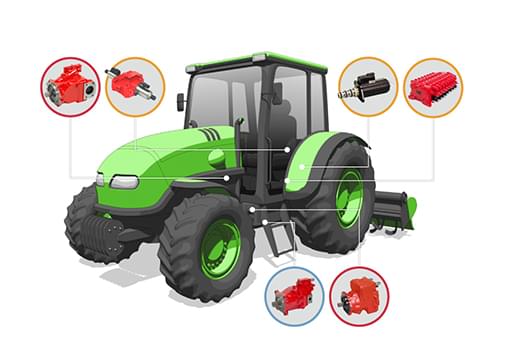 Hydraulic systems for agricultural and forestry machinery
Agricultural and forestry machinery employ a variety of control valves like proportional control solenoid valves and flow dividers that electronically control input current.
Support and service
Kawasaki Trading can provide support and service to customer needs. This includes equipment servicing at service centers operated by Kawasaki Heavy Industries, dispatching specialist to field sites and maintenance patrols that help prevent unexpected trouble.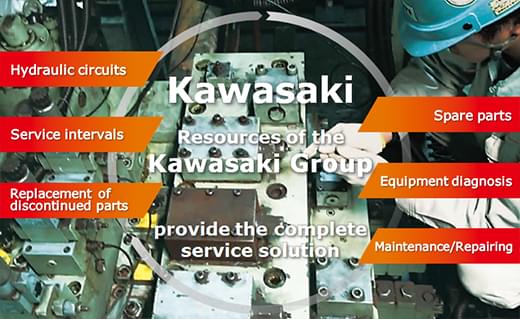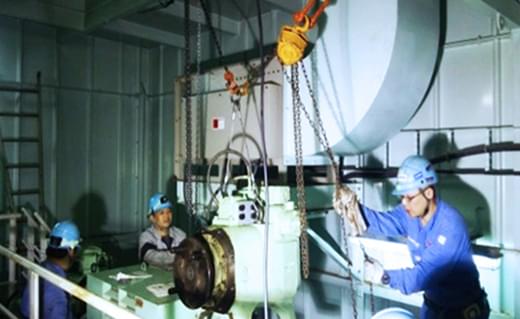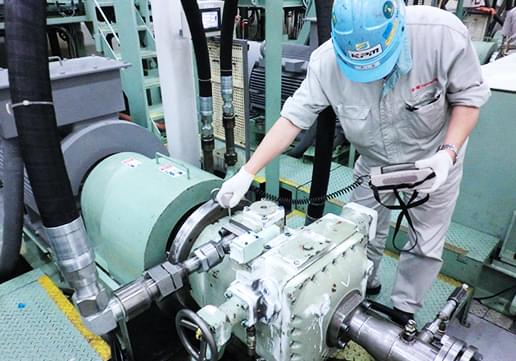 Maintenance patrols
We provide the complete service solution for the hydraulics. Our specialists are ready to respond with the latest and advanced technologies.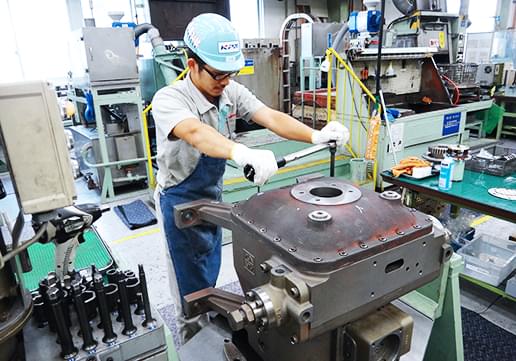 Repaires and overhaul
We provides periodic inspections and repairs. Our trained technicians provide high quality workmanship.